After the LMS online training system has created the course, if we want to add after-school exercises, we need to create after-school exercise test papers first. So how do create after-school practice test papers? We together look!
Log in to the Finallms LMS online training system, click [course]-[course]-[Create Course] to enter the test paper creation page.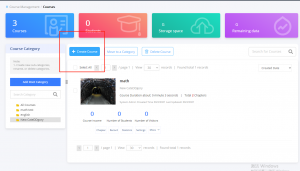 The first step in creating an examination paper: fill in the basic information of the examination paper
Users only need to fill in the title of the test paper, select the test paper category, select or upload a picture as the cover of the test paper.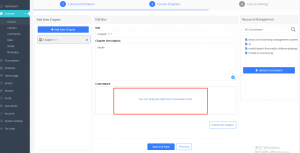 The second step of creating test papers: choosing test questions
You can select test questions from the question bank, or you can add them manually or import them with one click.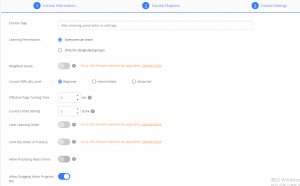 The third step of creating test paper: test paper setting
Test paper parameter settings include test paper permissions, test access settings, test paper settings, WeChat settings, exam payment settings, anti-cheating settings, and so on. The administrator can go to the test paper setting interface to set the parameters respectively.
Note: Only the test papers in the exam can be added to the course, so when setting the [test paper permissions], remember to set the expiration date of the test paper.
The fourth step of creating test papers: publishing test papers
After setting the test paper parameters, the administrator can perform a preview operation, and then the test paper can be released. Such an after-school practice test paper has been created!