How to set up a designated group for learning on the enterprise learning management system? Proceed as follows:
Click the 【course management】-【course list】,and fine the course that needs to be set up for the specified group, then clicks the 【setting】

Click [Course Settings], select [Only for designated groups], click the text box below to select the group, and then click Finish.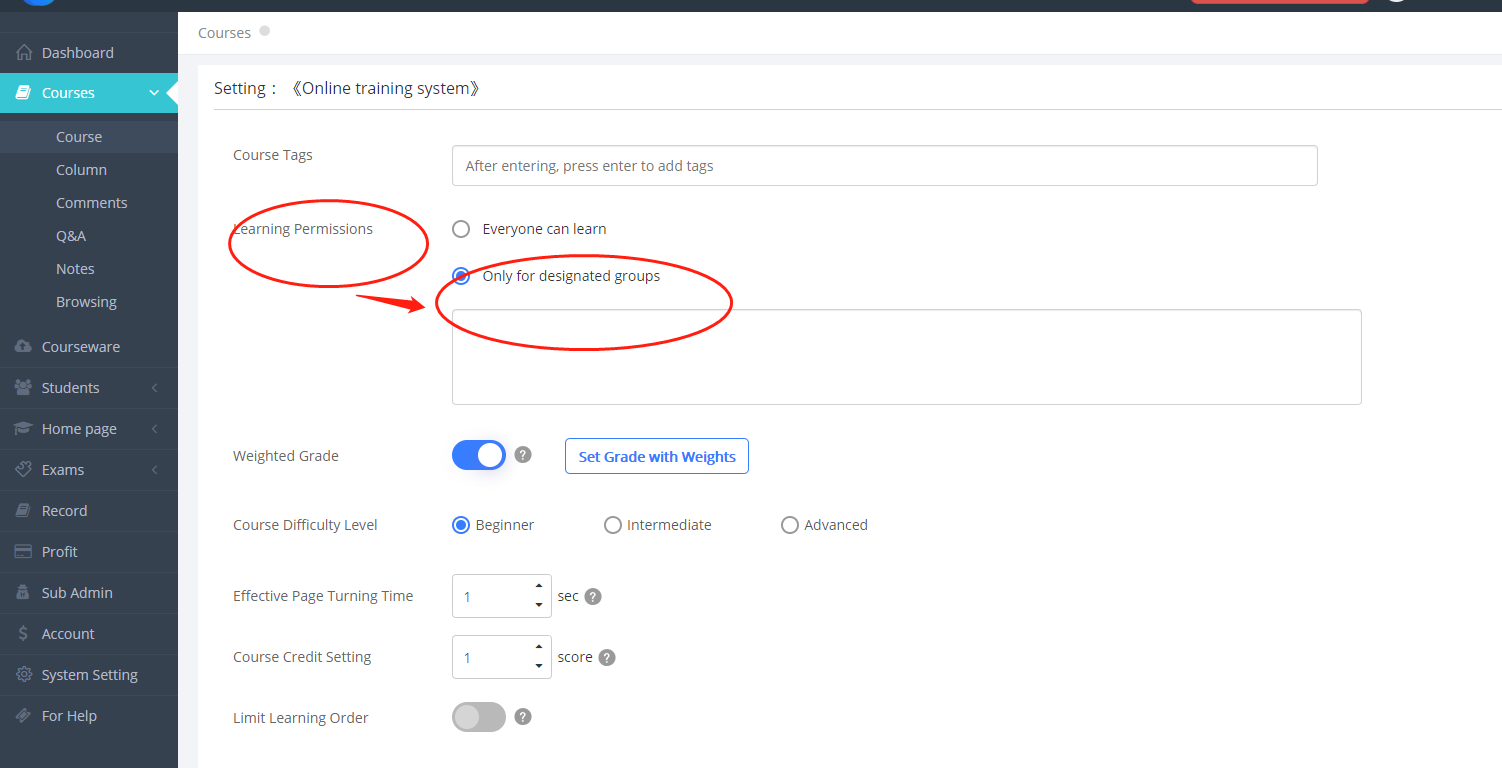 Note:Participants who are not in the designated group cannot study the course.