Final LMS is an intelligent online training system, which provides a convenient learning environment for enterprises or schools to organize online learning. Users can import various coursewares according to their own needs, provide a convenient learning environment for enterprise students, and record their learning records at any time. Now, let's take a look at the first step of using haozhixue: how to register haozhixue account?
In fact, on Final LMS, it is very easy to become a free member.
First, enter into the office website and click [Free Try] on the top right.
After entering the page, register with email, verification code asa well as password and sign up.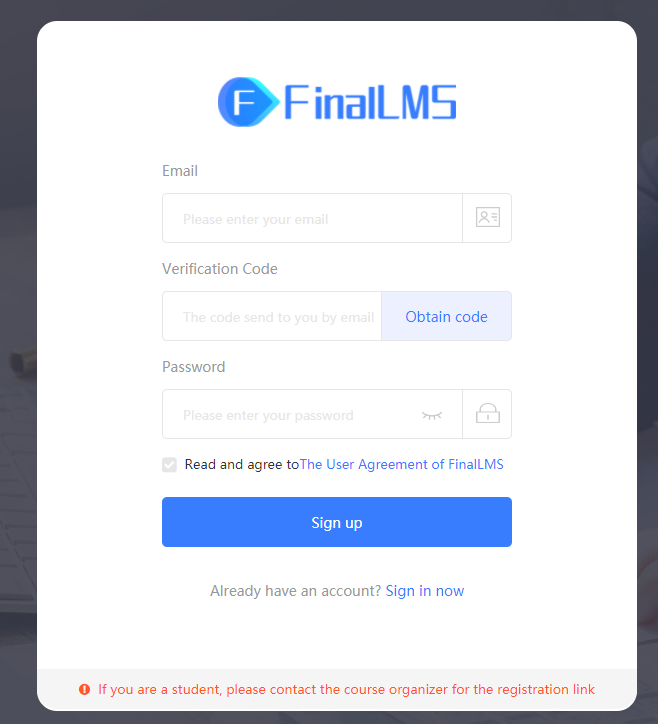 After successful registration, you can return to the homepage to login.