Enterprise learning and management is one of the main driving forces of organizational innovation, and choosing a good online learning and training management system is an important goal of an enterprise's survival and development. Moreover, a good online learning management system can drive the enterprise development forward, improve the work efficiency of employees, and improve the development efficiency of the enterprise.
What is the enterprise LMS training system?
Training and examination system is a training learning management system based on modern information technology and the Internet covering online training, online learning, online examination, online examination, and other new examination and examination systems. With the advantage of the advantages of the Internet, the training examination system can make the unit more easily and conveniently organize training and examination.
For the enterprise online training system, on the one hand, the need to make high-quality curriculum content, on the other hand, the online examination is also very necessary. Online exams need to build an online exam platform, and with online training exams becoming more and more hot. Enterprise employee training and examination system on the market has also emerged in an endless stream. If you are a corporate training manager, then I'm sure you must need a good training test system. Then we all want to know, whether enterprises or individuals, must want to know that we should choose a good enterprise online learning management system.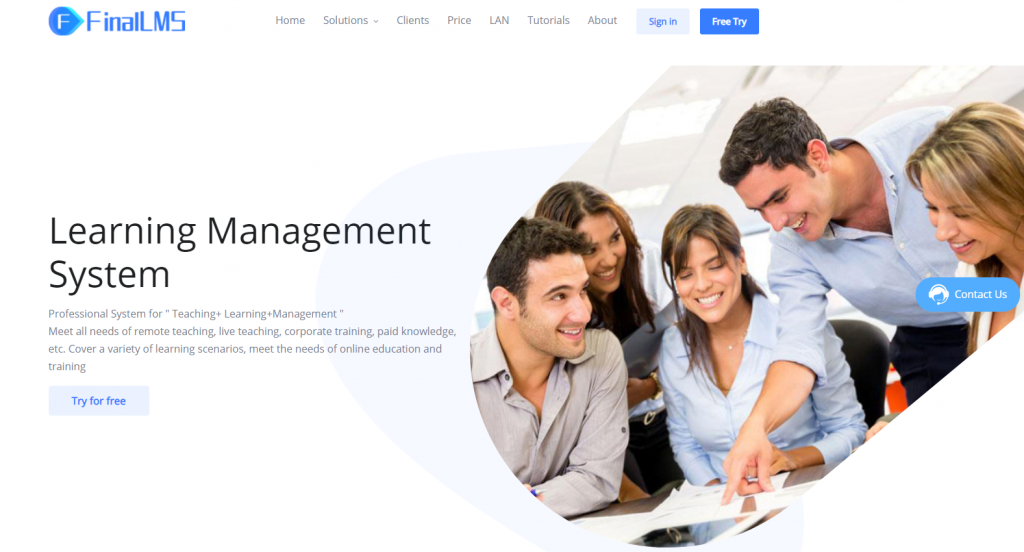 How to choose an online learning management system for yourself?
1. establishes goals and purpose
The first step in finding the right LMS that suits your needs is to determine the goal of expanding your enterprise training program. This will help guide you to a platform that matches the features you need to provide effective training for your multiple audiences.
2. determines your audience
Identify your training subjects. Who do you want to train? A full understanding of the people you need training will help in your decision making process.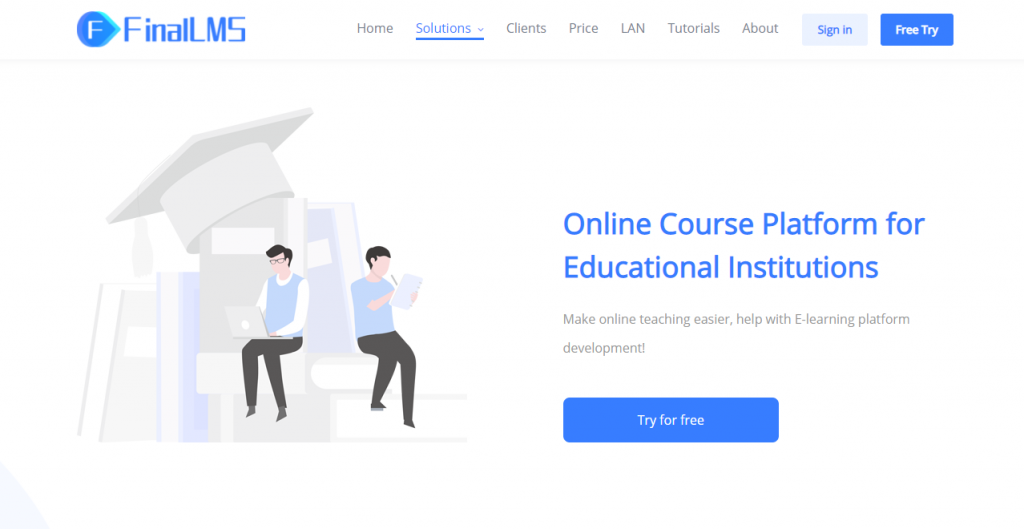 What does the Enterprise lms need?
Course Management:
The course management function provides our trainers to upload their required courses on the background of the training, and the training objects can also see the corresponding courseware on this platform. It is not only convenient for teachers to save their own courseware resources online, but also enables our students to learn the corresponding courses and resources whenever they want to learn anytime and anywhere. You can learn both on a mobile phone and on a computer. This will save administrators plenty of time and enable them to be more focused on creating the most effective training programs.
Reporting and Analysis:
Ensure your LMS has advanced reporting to track learners, train performance and gain insight into your different platforms. You also want to ensure that you can automate these reports by scheduling your team as direct to their inbox so that everyone in your team can quickly keep up to the date with each audience.
Course sharing
Enterprises only need to establish corresponding courses or training courses on the system, and employees can see the courseware they should need to learn on the system. Supporting enterprises to share in departments can improve the learning and training, professionalism and uniqueness, and improve the work efficiency of our employees. It is a good choice for both old and new ones. After the enterprise creates a good course, it can click the share course in the background, and employees can learn the corresponding course online.
Determine your training needs
Each audience is different. Learning styles and training resources vary from groups. They have their own unique training needs, so a one size fits all solution will not work. You must determine who your audience is and conduct research on each group to assess their learning needs.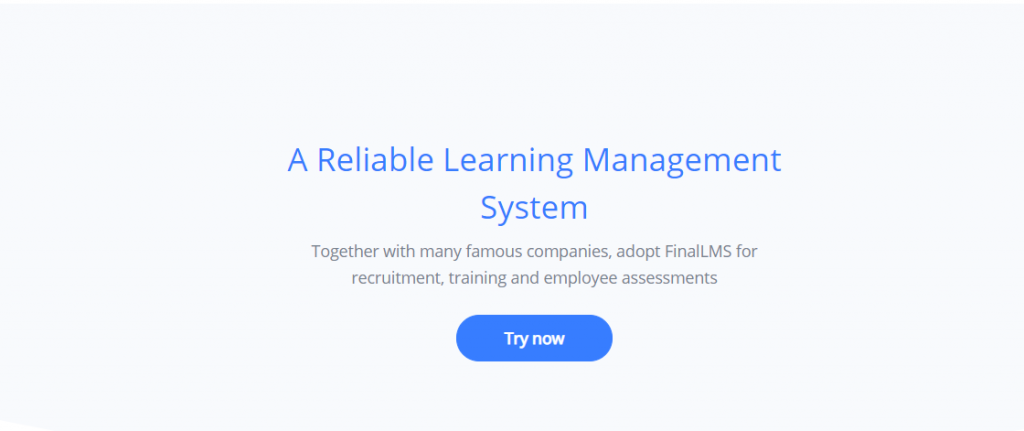 What does online learning management systems bring to businesses?
For schools and businesses trying to select Learning Management Systems (LMS), a good online learning management system offers and tracks education and training content. It was used by the company to induction and train employees and by educational organizations to teach students. E-learning tools include customizable content, mobile classes, and gamification. LMS solutions can increase employee engagement and retention.
Learning Management —— Learning Management helps users organize and automate education and training. It includes tools for managing user information, scheduling, alerts, messages, and delivering content. Administrators can also set training prerequisites and allow users to register for specific courses.
Employee Training —— Some LMS solutions offer employee training courses. These courses usually cover induction and job training or provide the guidance required for certification by the industry. Testing and Evaluation Tests, Evaluation and testing are available to see if individual students retain the knowledge they have learned. They can be available after each session or at the end of the course. Analytics tools can identify proficiency and learning gaps.
Offsite Training —— Offsite Training lets students access course materials at different times and locations. The main benefit is that the user can learn at their own convenience. Because users are not subject to the schedule, the organization usually sets a deadline to motivate users to complete the course.
Powerful LMS is a key tool to support the entire learning program. The correct LMS is intuitive and easy to use without extensive training or instructions. Your administrator will be able to quickly log in and extract a report on almost all aspects of the training program. Your learners can log in and find their assignments or look for training on the specific topic they need.
One of the most critical decisions you will make about the enterprise learning management system is to choose the right software early in the program. Understanding what you need now and where you want your program to go in the future will help you narrow down a wide range of options. Your software will be the foundation for your program to grow and expand according to your current and future needs.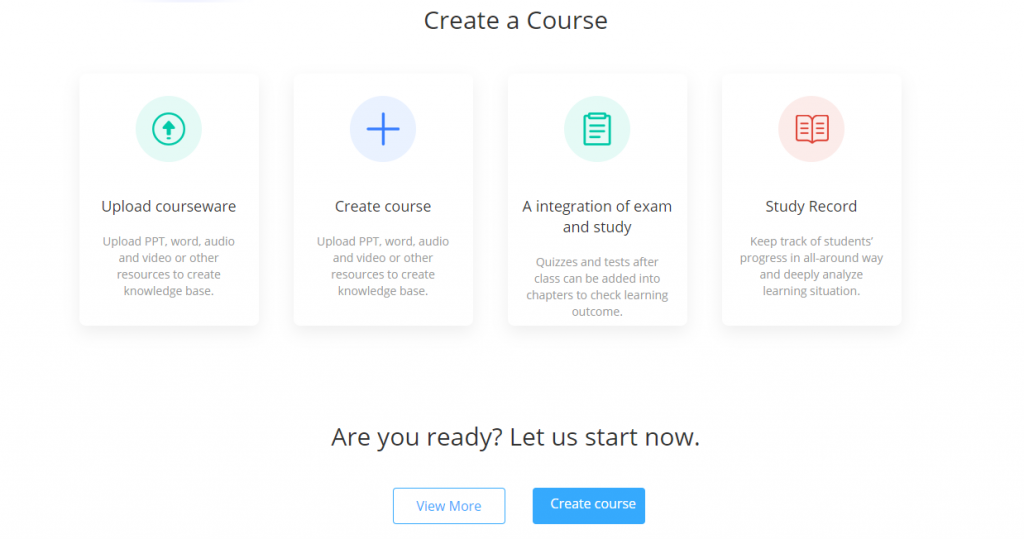 Enterprise LMS Benefits for the Enterprise?
1. Reduce costs
One of the potential benefits of expanding enterprise learning is that it can help minimize business costs by narrowing the knowledge gap between customers and partners.
2. Brand branding
Therefore, by providing training to third parties, they tend to become better brand ambassadors for the products and services you offer. By doing so, they help make your brand stronger and more visible in the industry.
3. improves your business processes
If you are interested in improving business processes, expanding business learning is your right choice. Once you start providing training for your customers and partners through LMS, you can easily track their learning experience.
The corporate community has long believed that employee training and development are essential to the health of the company. No one will argue whether training internal stakeholders is beneficial to your organization. It proved to improve everything from productivity to profit to employee retention. But what about the partners you rely on outside of your business?
The Enterprise lms System is a customizable platform that enables unity and flexibility. With Enterprise Management Training, it can create groups of users, maintain control, and work with your existing systems through basic integration.