Today, with the rapid development of Internet technology, payment for knowledge has also developed rapidly during the epidemic. As long as you have your own knowledge system, no matter which field you are in, you can get benefits through knowledge. There are many products related to payment for knowledge on the market, but their quality is not good. Many people want to build their own online course management system, but they will give up because they don't understand the technology. At this time, a multifunctional and simple system is undoubtedly their best choice.
In China, there is a professional and stable online course management system which is called Final LMS is popular. The following features can help you build your own system easily.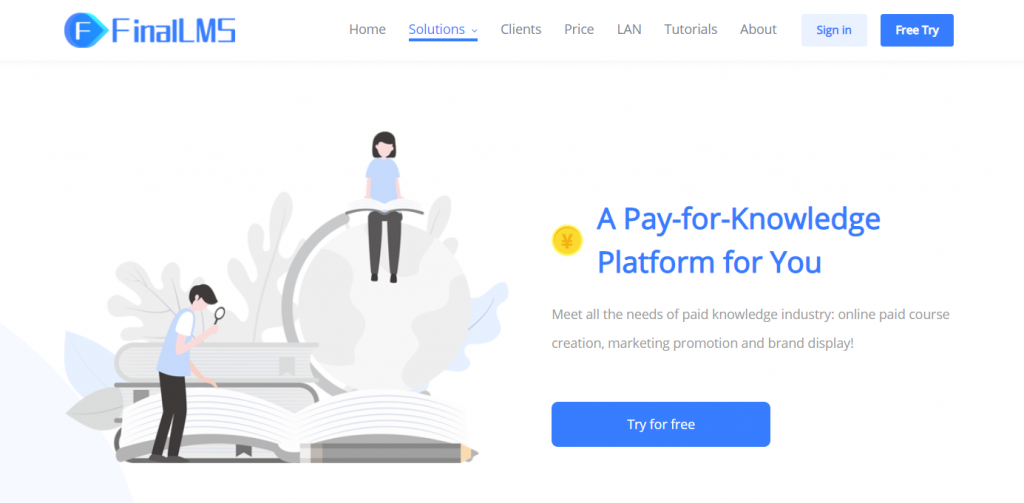 You can upload the courseware to the system and set the amount of money for the course. If someone learn your course, you can get the profit. By the way, they don't need to download any app to learn, they can learn online.
It is easy to create a course, just take several minutes. The system supports various courseware, such as audio, video, pictures and so on. The users may more interested in learning.
You can share your course by link sharing. It is helpful to expand the impact of your course, users can enter your course directly by scanning the QR code or clicking the link.
The most important is your logo and the brand name can be uploaded to the system, it is the useful function for you to create a unique learning platform.
At the back-end of the system, you can see your income clearly, the money in your account is withdrawn in second.
Final LMS is not only an online course management system but also your personal online platform for paid courses. If you are also interested, please click the "Free Try" button at the top right of the page to have a try.