In the era of popularization of smart devices, online communication and learning have created a new possibility for our lives. It is fully experienced during the COVID-19. For example, people will not hold parties on anniversaries, but will express their blessings to relatives and friends on smart devices; students can study on online training systems without leaving home; enterprises can work online and so on. For some activities that are often carried out offline, such as enterprise training, is there a new way to for them to be held in the internet era?
The online training systems can help enterprises conduct training easily.
Easily publish online learning courses in four steps, saving all kinds of costs for enterprises to carry out training.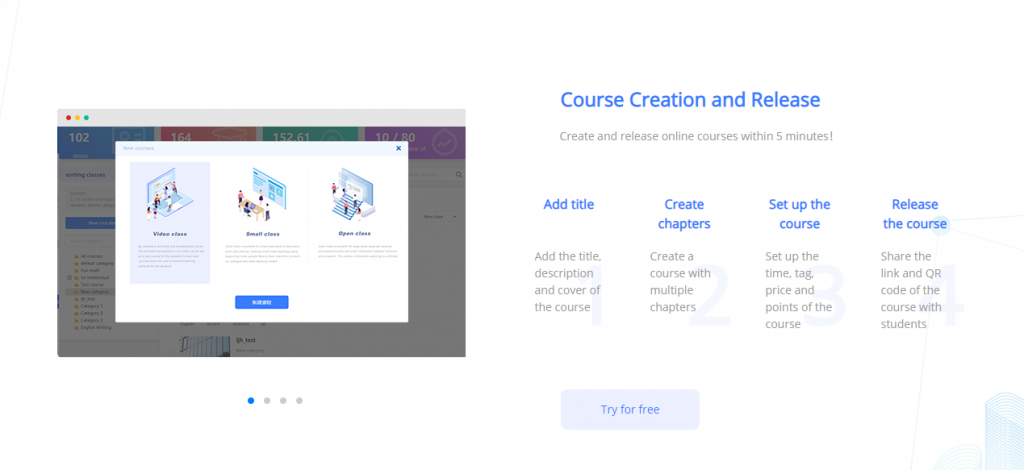 The system is suitable for enterprises to hold various training,such as enterprise culture, product training and on.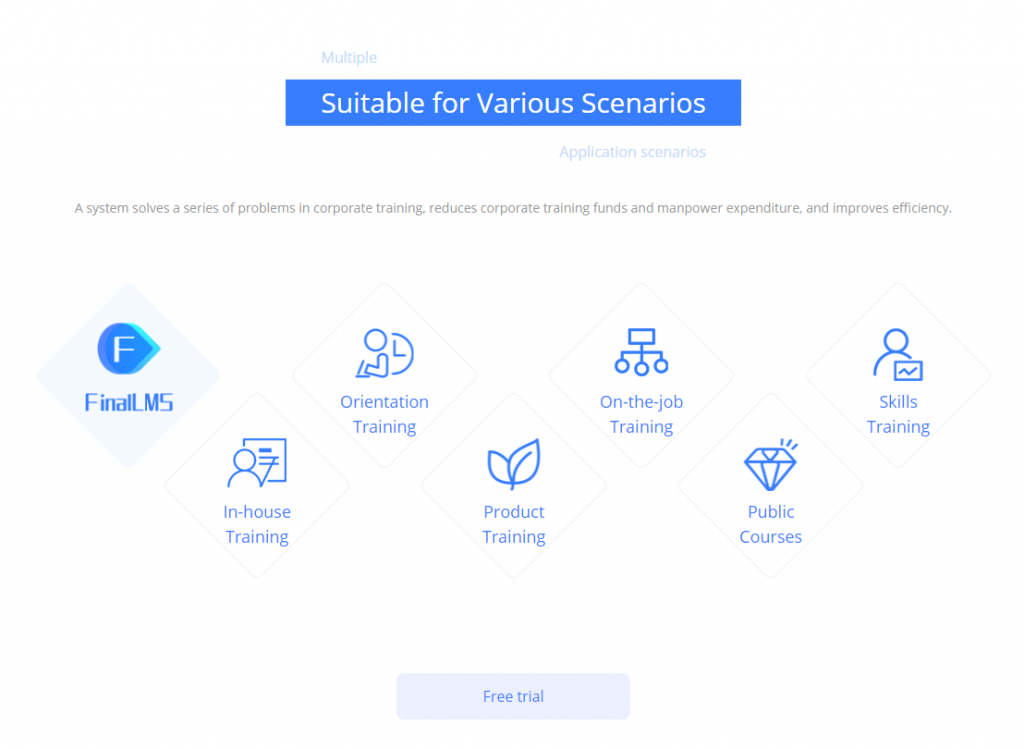 It supports to upload multiple types of training courseware to enrich training content.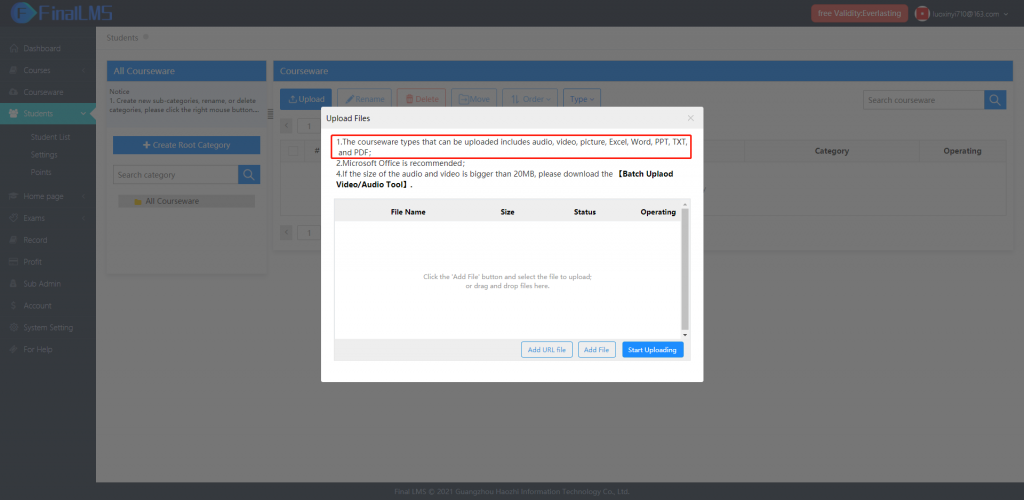 More and more enterprises love to use online training systems to conduct a training because of its strong stability and analytical capabilities, we are doing better and better in the industry and have already accumulated many loyal clients.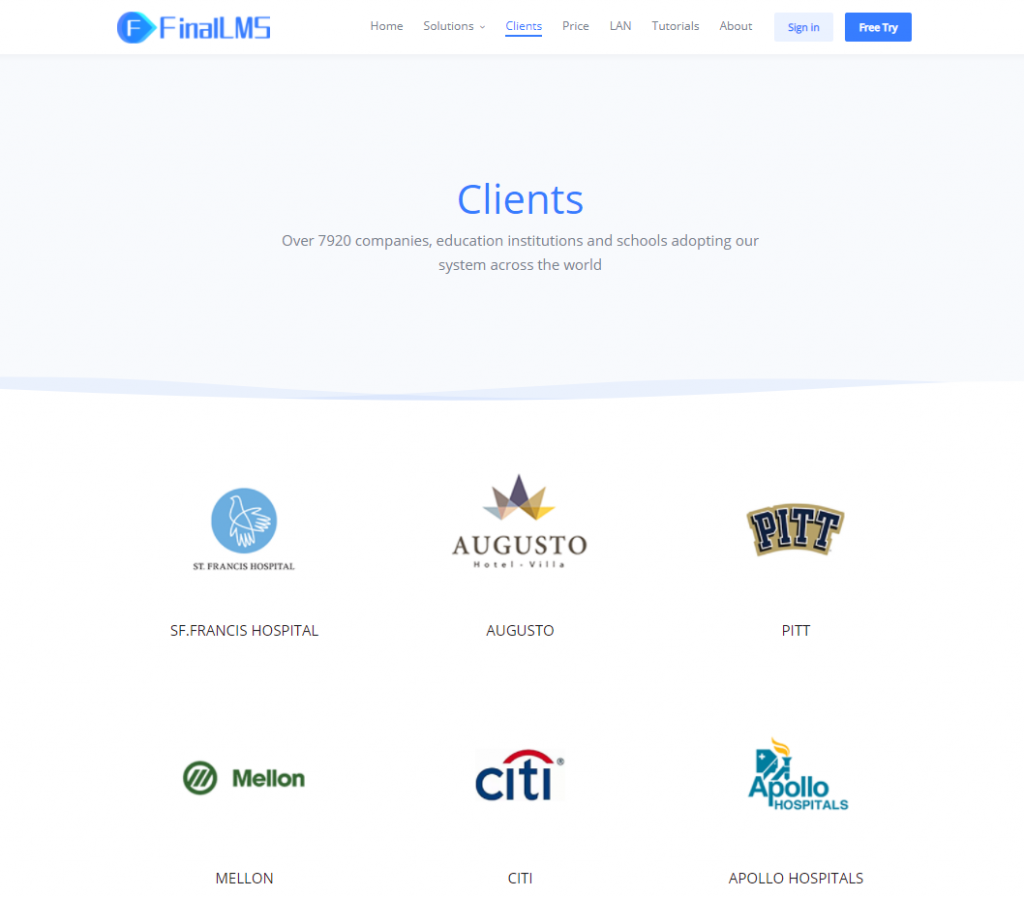 Enterprise training is a long process which includes design courses, conduct training, analysis and so on. Effective training tools can make the enterprise training more effective. If you are also interested in online enterprise training, please click the "Free Try" button in the upper right corner of the page to learn more about the functions of the online training system.