Considering that the entire LMS online training system will be based on this platform, it is very important to choose an online learning management system. The following are a few items of the "How to choose LMS online training platform" checklist, which can help you choose the platform that best suits your needs.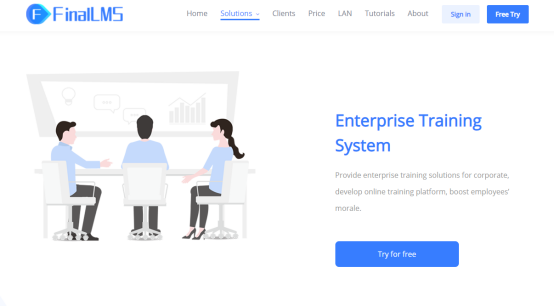 Understand learning needs
Before you start learning LMS, you must clearly understand the goals that users will achieve at the end of the learning course. This is your ultimate goal.
Analysis and report
Course report
Timetable, registration, evaluation
User report
Active users, login activities, user progress, performance comparison
Organize training
Course report by location or batch, certification, course completion
Custom report
To meet your requirements
Safety and reliability
The reliability of the LMS can be achieved by understanding the anti-cheating function, the network disconnection and other functions.
The online learning management system provides users with a more valuable and easy-to-use teaching and training system. The system fully realizes the design concept of E-learning on the basis of traditional education, and can easily complete the training plan for employees through online learning, online test, and online evaluation.
Click the "Sign up" button in the upper right corner to build your online learning management system.