Employee training is an indispensable part of the development of an enterprise. It is very important for an enterprise to establish a overall training system and improve the quality of employees. However, there may be some problems in employee training, which may make the training process meaningless. For example, training in different places, and the training time is too long, leading to waste of a large amount of manpower and material resources; The training effect is not good, it is difficult for employees to fully grasp the content of the training through one-time training; Enterprise can not grasp the training progress of the employees; Training results are difficult to be analyzed and so on. Based on these problems, many enterprises now choose online training because the online training systems can help enterprise conduct training efficiently.
Final LMS is one of the professional online training systems. The following advantages can help enterprises solve the problems they encounter in employee training.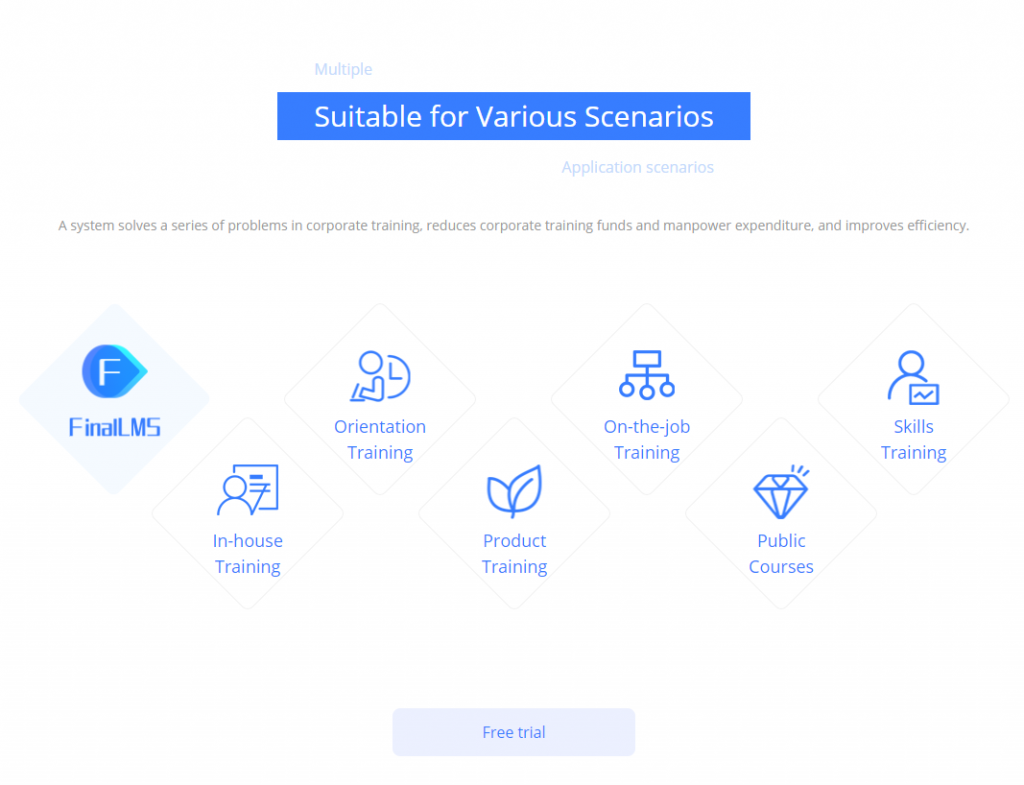 Professional online training system, employees can conduct training anytime and anywhere, reducing the training cost of the enterprise.
Employees can watch the training video for many times, and they can have a firmer grasp of the training material.
Employees log in to the training system through a specific account and password. It can ensure the privacy of corporate training.
The background records the learning situation of the employees in detail, so the company can easily grasp the training effect.
In a word, employee training is very important for enterprises. As a powerful online training system, Final is serving more and more enterprises. For more functions, please click the "Sign up" button in the upper right corner of the page to create an online training.