Abstract: Online learning management system is an easy-to-use and user-friendly online training system, which can offer users with a great experience.
Is it difficult for enterprises to build an online learning management system? For enterprises without technical personnel, the simplest way is to use the online learning management provided by software service providers to build an online training or learning platform with characteristics. Using online learning management system, there are four easy steps that help an enterprise build an online exam platform.
Step 1: Create a personalized home page
Enterprises can create an unique online learning management system as well as set personalized home page title, domain name, logo and home page slide and other information.
Step 2: Establish enterprise resource database
Before creating the training course, the enterprise can import the courseware needed to create the training course into the system and establish the enterprise resource database. Enterprises can manage courseware by category, and enterprise administrators can also share resources with different departments.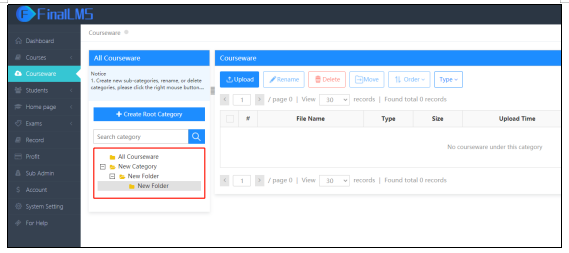 Step 3: Create training courses
Then, the enterprise can start to create training courses (This is about pre-recorded courses). Through the following steps: input course information – create new course chapters – do some settings.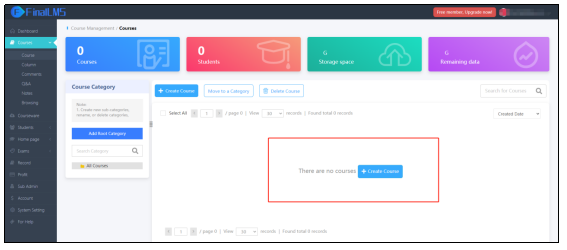 Step 4: Build an integrated training platform for training and assessment
Besides that, in online learning management system, the enterprise administrator can also add supporting examination questions for the training course, which includes both the pop-up single examination questions in the course and the examination papers after the training. Employees can test and assess themselves when they study the training course.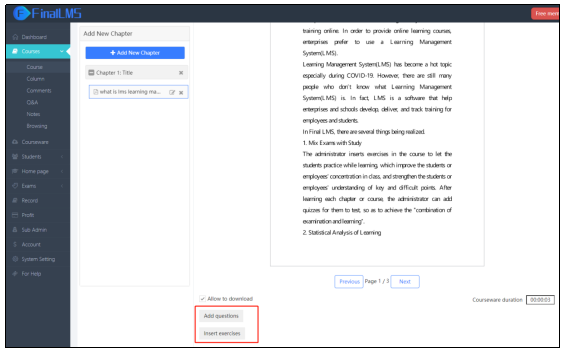 After the training course is successfully released, employees can learn training anytime and anywhere through the course link or enter the home page.
In addition, online learning management system also provides rich analysis data for enterprise administrators to understand employees' participation in training courses. Enterprise administrators can grasp the number of people who should participate in training courses, the number of people who have participated in training courses, the progress of training courses, the number of training sections completed, the test score and ranking list and other data, so as to provide the basis for the future training work.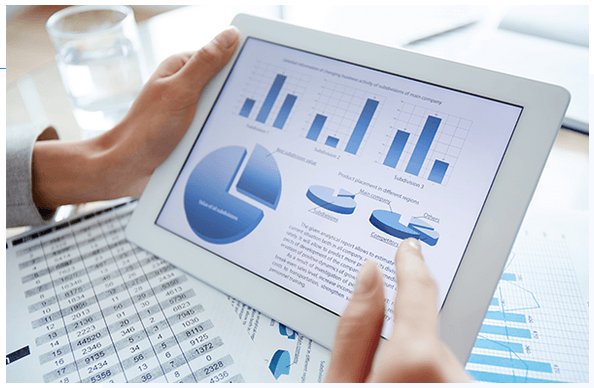 Try it for FREE: Final LMS Click the "Sign up" button in the upper right corner to build your online learning management system.