Abstract: affected by the epidemic, under the call of "no class suspension" , schools and other educational institutions have switched from the traditional offline classroom to online classroom, which immediately set off a nationwide upsurge of purchasing electronic devices such as tablet computers. The rapid increase in the purchase of electronic equipment also means that more and more people begin to carry out paperless online learning system.
Paperless learning is to say goodbye to the traditional paper writing and paper materials, using paperless online learning system for online learning.
Paperless learning can be based on the modern with its unique advantages.
Greatly Reduce Learning Cost and Reduce Learning Burden
Unlike traditional paper learning, paperless online learning system requires no need to print a large number of paper materials, and only use the electronic courseware uploaded by teachers. Thus, it can get rid of the heavy burden of carrying traditional data, integrate all information in electronic equipment, and realize the data transfer without difference between different equipment, which greatly reduces the learning cost of learning materials printing.
Break Through Time and Space Limit
No matter where students are, they just need to click on the online course. This increases the flexibility of learning, not only for students, but also for office workers with busy work.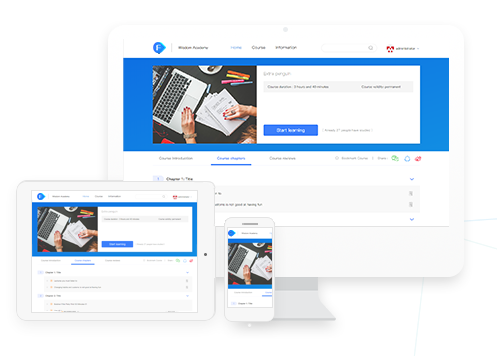 Pre-recorded Courses More Efficient and More Targeted
The online learning system supports students to watch the course repeatedly. For students with poor understanding of learning, reply is undoubtedly their good helper in learning. At the same time, students can learn many times to strengthen their understanding of knowledge.
Perfect Functional Management Library of Courseware Resource
Different from the traditional paper-based learning, teachers can use the courseware resource management database of paperless online learning system to upload courseware materials, in addition to the traditional graphics, tables and course content. It also supports video, graphics, H5, flash and other forms of courses. The course content is interesting and changeable, and learners will not feel bored when they learn. At the same time, teachers can classify the courseware according to the subject or knowledge level, so that they are not afraid of the courseware disorderly.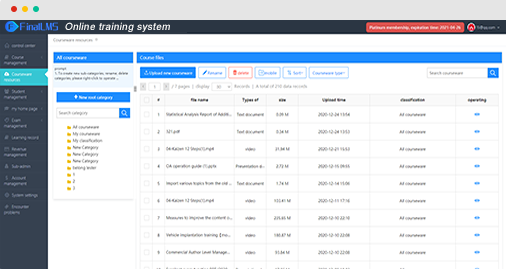 Learning Records Exported with One Click
Students' learning data can be viewed in real time by teachers in the background to supervise students to complete daily learning tasks. And teachers can export learning records with one click, without manual input like traditional teaching.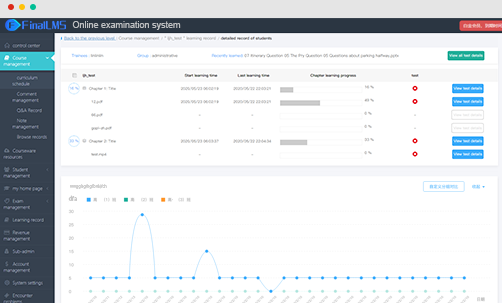 There are advantages and disadvantages, of course, but in my opinion, the advantages can completely cover up its shortcomings. As long as the powerful functions of paperless online learning system are fully utilized, the disadvantages can be solved naturally.
By the way, the above advantages can be realized by Final LMS, a paperless online learning system!
Try it for FREE: Final LMS