The epidemic is a test for us, but it also brought us new opportunities to develop. Such as, the epidemic has promoted the development of online education. Many schools carried out classes without leaving their homes during the epidemic, ensuring normal teaching. Online education is more and more popular. Compared with traditional offline courses, there are some ideas as follows.
Problems in online classrooms
It is harmful that students spend lots of time using the digital devises.
Because of the weak self-control of the students, hey may not be able to concentrate in the class and use smart devices to play games.
For some poor areas, some students are not able to participate in online classes organized by the school because of the lack of smart devices and internet at home.
Problems in traditional classrooms
The time in of one class is long for students, it is difficult for them to concentrate for a long time.
Teachers need to spend much time preparing the class, and homework correcting is a big trouble for them.
The class format is single, students are not interested in offline courses.
Although online classes and traditional classes have many problems, the combination of offline education and online classes can integrate the advantages of online classes into offline classes.
Teachers can use the online learning management system to make lesson preparation easier.
The system will automatically correct the homework, even if there are a large number of questions, it can quickly get the score of each student, reducing the workload of the teacher.
Teachers can control the duration of online courses and upload multiple types of courseware, such as videos, audios, pictures and so on. It will increase students' interest in learning and help students focus on the class.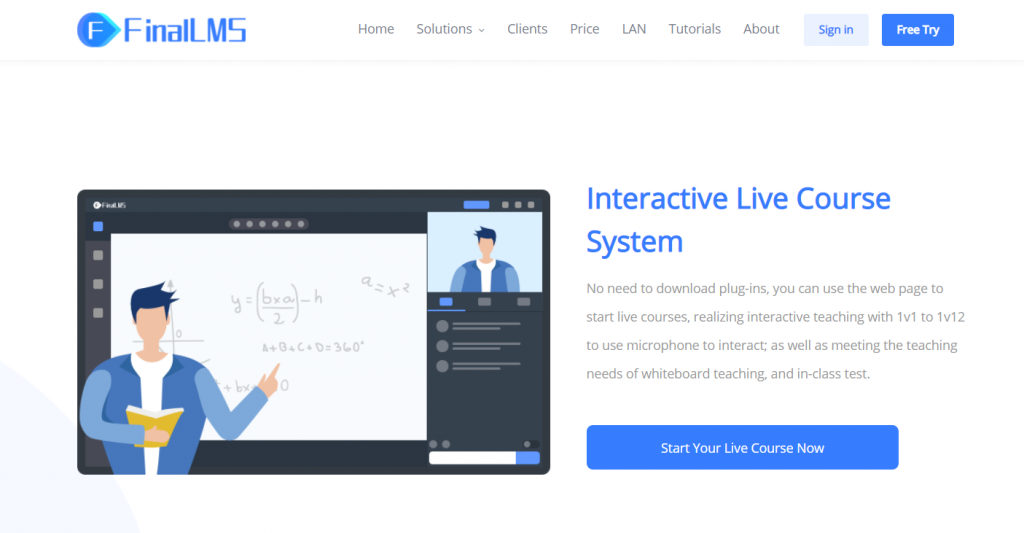 Teachers can use the online learning management system as an auxiliary tool in class, which greatly reduces their workload. If you also want to try to publish an online course, please click the "Free try" button at the top right of the page to have a try.