With the development of information era, information-based teaching tools are more popular and the class quality has been improved. For some complex subjects, some students don't have enough ability to understand abstract knowledge, the learning difficulty for students gradually increases. So teachers can use information technology teaching methods, such as learning management system online to help students master knowledge points and create efficient classrooms.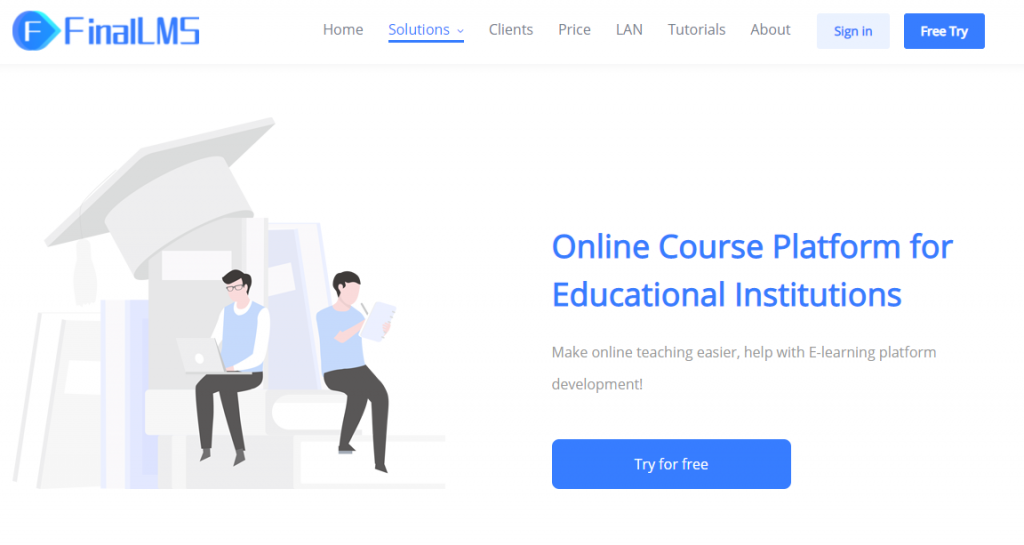 The learning management system online is useful for creating efficient class.
Cultivate students' interest in learning
For some complex subjects, students lack theoretical knowledge, which affects students' interest in learning and is not helpful to create efficient class. Teachers can upload teaching videos on the online learning system in advance, students can watch the videos in their spare time to increase their interest in learning and make students more engaged in learning.
Helpful to break through the difficulties of teaching
Teaching videos can create intuitive knowledge scenes, make it easier for students to understand the knowledge of the textbook, and deepen their understanding of knowledge points.
Enrich the knowledge in the class
The knowledge in textbooks is limited. In order to enrich the content in class, teachers can upload more types of learning courseware and test questions on the online learning system. Students can watch video learning courses repeatedly after class to help them master knowledge from multiple dimensions.
The learning management system online restores the real class offline, students can learn anytime and anywhere. If you are also interested, please click the "Sign up" button in the upper right corner of the page to have a try!