Online education has become more and more popular during the COVID-19. Online education is a new way of teaching for teachers and students, and it is also a challenge and an opportunity for teachers to improve their strength. As a mature and stable learning management system online, Final LMS has helped many teachers to cope with online classes easily.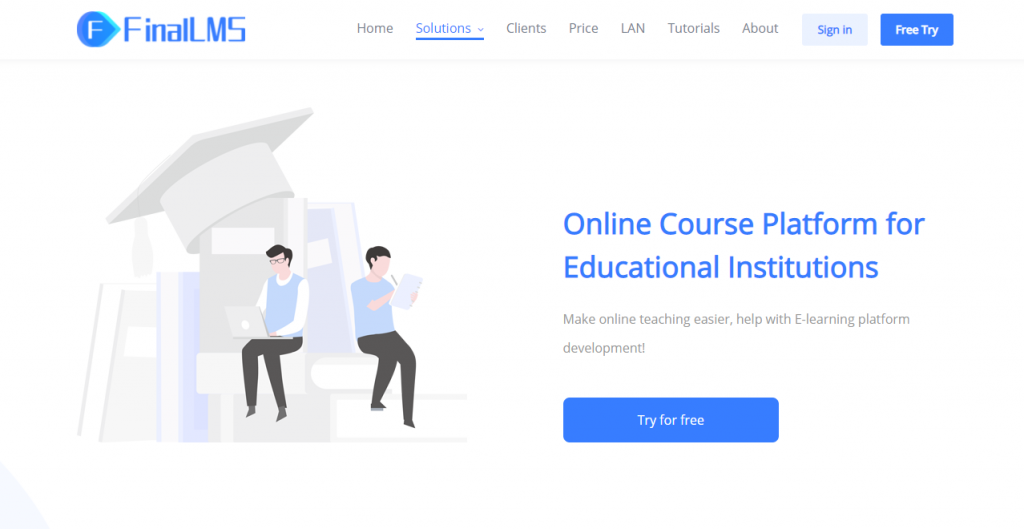 The class will be more active. Final LMS supports multiple types of courseware, such as vide, audio, pictures, PowerPoint, etc. The combination of graphics and text, static and dynamic to make learning materials more funny.
Let parents join the study of students. Courses can be shared through links or QR codes. Students can arrange their own time to learn anytime and anywhere. Parents can also join the study by the link sharing.
The function of anti-switching screen help teachers better control the class. When students leave the page during class, the system will issue a warning, forcibly ending the class, students will lose the opportunity to learn.
Make classroom interaction more wonderful. In traditional offline class, only a small part of students will actively participate in the interaction while a large number of students will choose to listen to the class quietly. The learning management system online provides a more tolerant environment for all students to answer questions, students can participate in the interaction during the class by sending bullet-screen comments and other methods.
Master the learning situation of students easily. Teachers can visually see the learning records of each student from systematic data analysis.
Nowadays, more and more teachers start to pay attention to cultivating their online operation skills. As a learning management system online, Final LMS has helped many teachers show different classes to students and parents. Not only did students and parents experience a more lively and interesting class, the teachers also improved their professional strength. In the future, Final LMS will improve and continue to provide better services for online education.