The development of the Internet brings challenges to enterprises as well as opportunities. Enterprise training is an important way to enhance their own strength. In China, some important institutions have begun to use online training systems for online training. The development of the Internet and technology has brought changes to enterprises, making enterprise training more effective and save time and energy.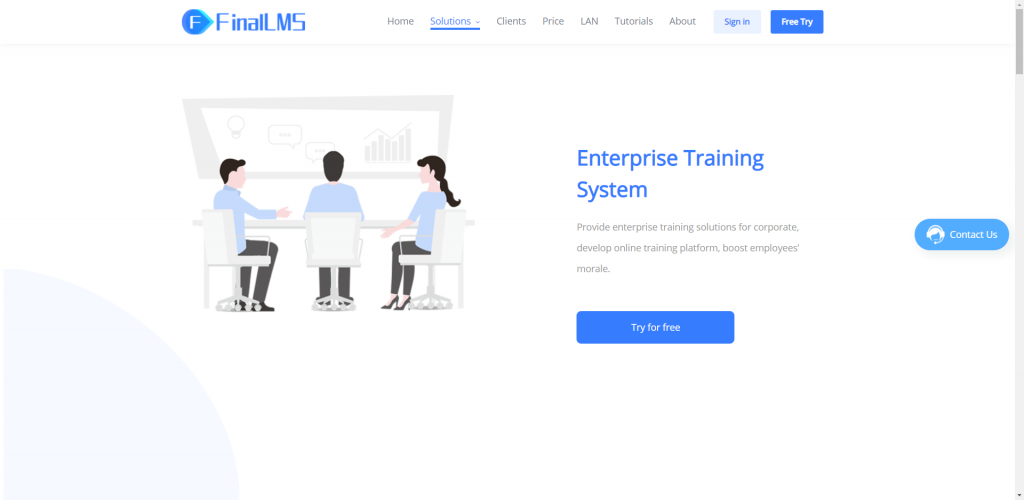 Employees participate in training easily
When enterprises upload training courseware on system, employees can participate in training anytime and anywhere. Enterprises don't need to spend a lot of time and money to organize offline training.
Multiple types for courseware
The system supports to upload various types of training courseware, such as video, graphics, audio, etc. This will make it easier for employees to master the training content and improve the effectiveness of training.
Different courseware for different employees
The administrator can establish different training courses according to the different positions of the employees, which makes the training of the employees pertinent.
Get feedback in time
The administrator can obtain the training data of the employees in the back-end of the system, data can directly reflect the training effect of the employees, so that the company can adjust the training content at any time.
Online training systems allow enterprises to save a lot of time and money for training, and make training more effective. If you are also interested in online enterprise training, please click the "Free Try" button at the top right of the page to have a try.