The online training management system mainly includes training plans, talent management, employee incentives, data analysis, etc. As fa training management platform. The training management system is mainly developed for educators, knowledge workers, training institutions, enterprises, and governments. It has four major solutions including paying for knowledge solution, education & training solution, live course solution, and enterprise training solution.
1: Teaching and training management system.
The most troublesome thing about teaching and educational administration management is data analysis. The system fully realizes the design concept of E-learning on the basis of traditional education, and can easily complete the training plan for employees through online learning, online test, and online evaluation. Large institutions must have a management system to complete this heavy task. It is recommended to use an LMS training system.
2: Course set and management.
Quickly organize classes students training, customize the number of groups to make full use of resources freely and flexibly.
The training management system can display the school logo, quality courses, teacher teams, teaching videos, student works. Custom domain. Function customized, and online registration in all directions. One-click viewing of information so that users can get a good understanding of the organization's information through the teaching and training management system.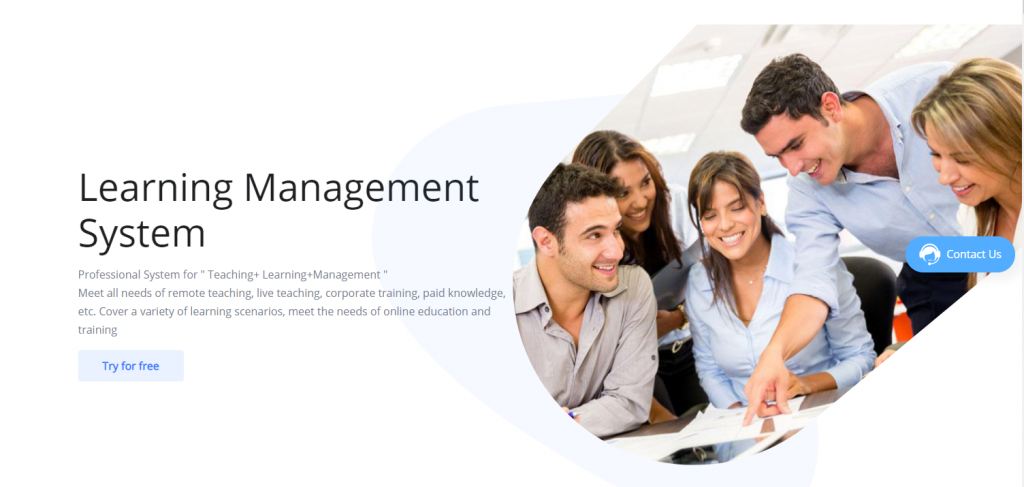 3: What does the function of the training system?
Anti-screen recording for video
Chapter quiz
Course scoring
Private course
Course difficult Value
Custom domain
An online learning management system helps you save staff time. Training and communication to improve the skills of individuals and managers. Make the team work better and the relationship more harmonious. For more online learning management software information on the Finallms Training Management Systems features in general, feel free to visit the Training Finallms LMS learning management system.
Click the "Sign up" button in the upper right corner to build your online learning management system.