Abstract: Due to the rapid development of Internet, a majority of enterprises across the world are choosing to carry out their staff training online. In order to provide online learning courses, enterprises prefer to use a Learning Management System(LMS).
Learning Management System(LMS) has become a hot topic especially during COVID-19. However, there are still many people who don't know what Learning Management System(LMS) is. In fact, LMS is a software that help enterprises and schools develop, deliver, and track training for employees and students.
In Final LMS, there are several things being realized.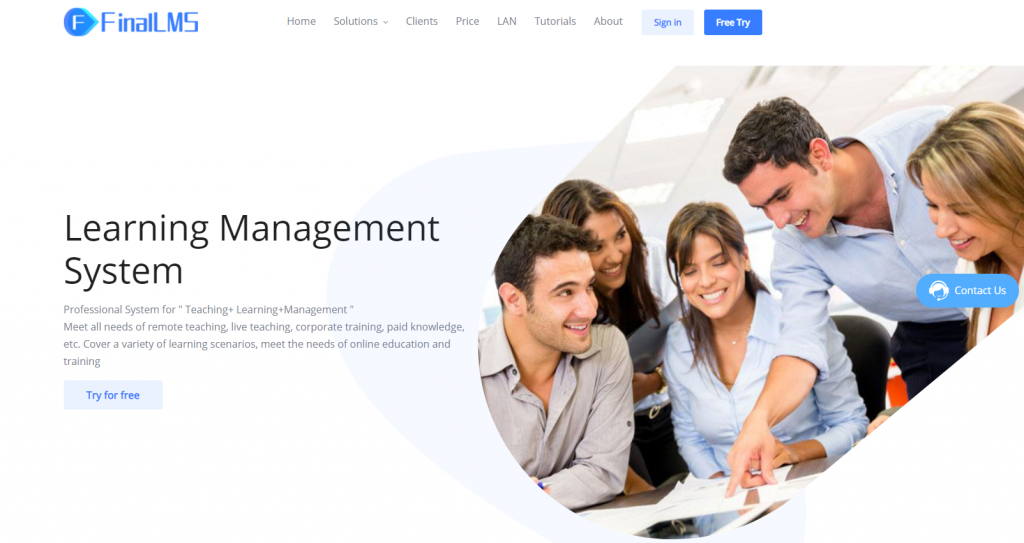 The administrator inserts exercises in the course to let the students practice while learning, which improve the students or employees' concentration in class, and strengthen the students or employees' understanding of key and difficult points. After learning each chapter or course, the administrator can add quizzes for them to test, so as to achieve the "combination of examination and learning".
Statistical Analysis of Learning
Learning Management System(LMS) can automatically generate learning statistics and analysis. The administrator can get clear data about each student's learning record, learning progress and whether to complete the class test, so as to know which student has low efficiency and low interest in learning. It can keep teachers improving and adjusting teaching programs and arrangements.
No Limit on Time and Space
Learning Management System(LMS) is allowed to be used on mobile phones, iPads, computers and other devices for distance learning, so there is no need to worry about centralized and unified learning, which is time-consuming and labor-consuming.
It is easy to operate and reduce the burden of training management. Lecturers can choose to organize a live course and pre-recorded. While having a course, the administrator can use the whiteboard for document demonstration. Meanwhile, online courses are stored in the knowledge base, which can be easily played back to help employees learn again.
Final LMS enjoys not only the above functions but also some unexpected but practical ones. A mature and stable Learning Management System(LMS) is worth using.
Have a FREE try Final LMS. Click the "Sign up" button in the upper right corner to build your online learning management system.