In recent years, more and more people use the online learning management system, because it has the functions of collecting and analyzing to solve some problems that may be encountered in education.
Taking Final LMS as an example, the online learning management system can easily solve the following problems.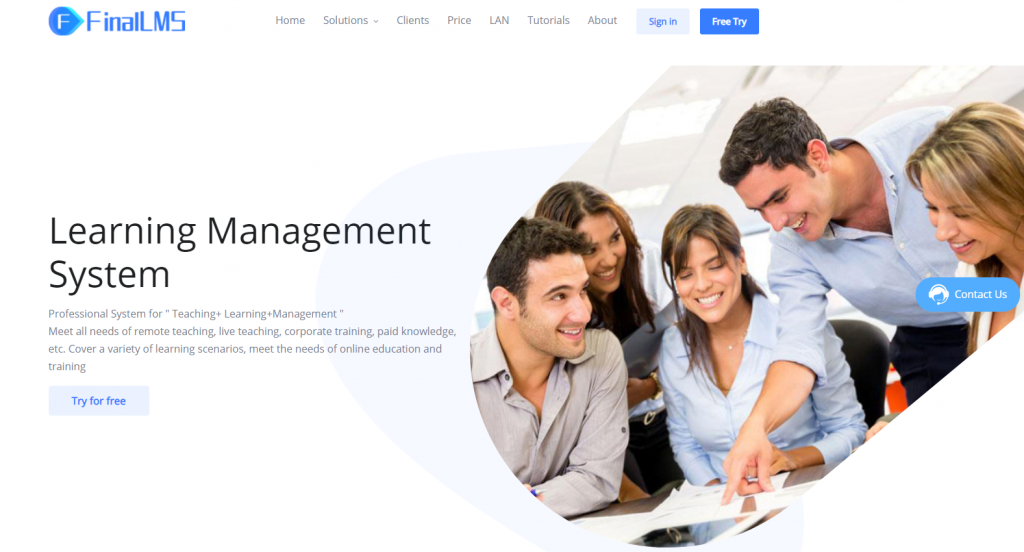 Break through the geographical restrictions and solve the problem of uneven distribution of high-quality teachers. For example, there are more high-quality teachers. Students in the areas which are outside the first-tier cities cannot get better quality education. The popularity of online learning management systems allows students to take different classes at home with a mobile phone or computer.
It makes students grasp the knowledge in time. Because of the collecting and analyzing functions, students can know which questions are wrong after they finish the test. At the same time, students can watch the learning videos repeatedly to grasp the knowledge points in time.
The class will be more interesting because the system supports many kinds of learning content, teachers can present the knowledge points of the textbook through multiple aspects.
The system solves the problem that students were afraid to express their opinions in class. Some introverted students are not good at expressing their opinions in traditional offline classrooms, but in the system, students can express their opinions by sending text, which makes the classroom more active.
Due to its convenience and powerful data analysis capabilities, the online learning system has solved a series of problems encountered by teachers and students in traditional offline classrooms. To learn more about the functions of the online learning management system, please click the "Sign up" button at the top right of the page.