If you are looking for LMS, the best option is Finallms.
Finallms online learning management system (LMS) is software used to develop websites or applications for online learning and training. E-learning is the future of education that meets individual needs. It allows students to flexibly move 24×7 from anywhere in the world.
Fianllms LMS learning management system allows you to build courses and assessments directly on the platform, or upload your own existing content. You can put a brand label on the platform to align it with your company's brand, and customize it with your own brand label and theme. It allows you to track courses and assignments to improve completion rate and accuracy. You can build LMS online training reports on the progress of learners. Fianllms has become an indispensable choice in the market.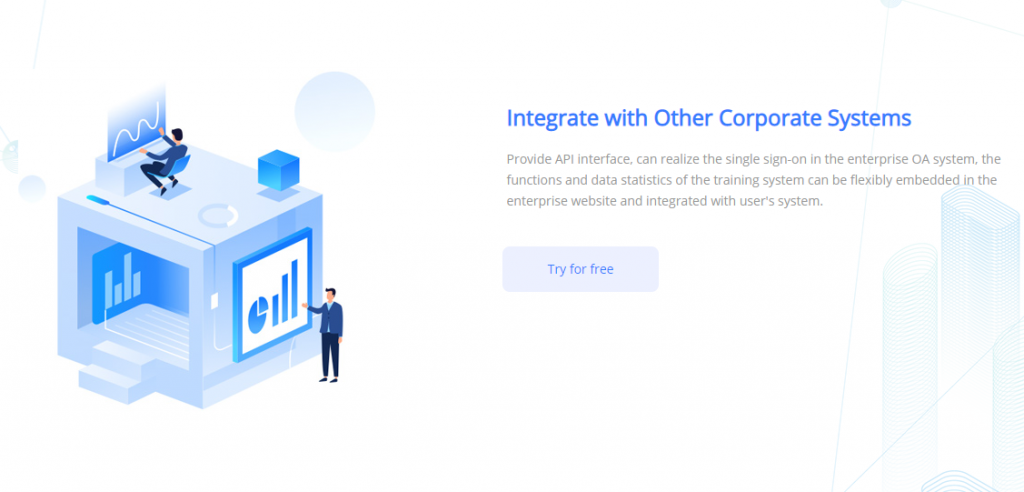 Regardless of the number of the organization, the cost of paying mentors and instructors for each new employee is high. If you have a proper LMS online training system, you can completely simplify and automate certain parts of the process, thereby skipping unnecessary costs. Although LMS involves the initial cost of integration, it may save you a lot of money and trouble in the long run.
The LMS online training system (LMS) can save a lot of money for companies and educational institutions by greatly reducing management costs. LMS promotes e-learning, informal learning, and classroom learning. It provides employees and students with more ways to acquire knowledge and saves travel expenses. Establish an online training plan. Train employees, partners, customers, and students or sell your courses. Importance is related to your business needs.
Click the "Sign up" button in the upper right corner to build your online learning management system.