At present, with the development of the Internet, the rise of online learning system has changed people's definition of the education industry, from the traditional face-to-face education and training, using the Internet to bring a broader world outlook, increase socialized coordination, knowledge is becoming more and more decentralized. In this process, because the Internet has changed people's cognition and led to educational innovation, from teaching ideas, teaching organization, teaching methods, and so on.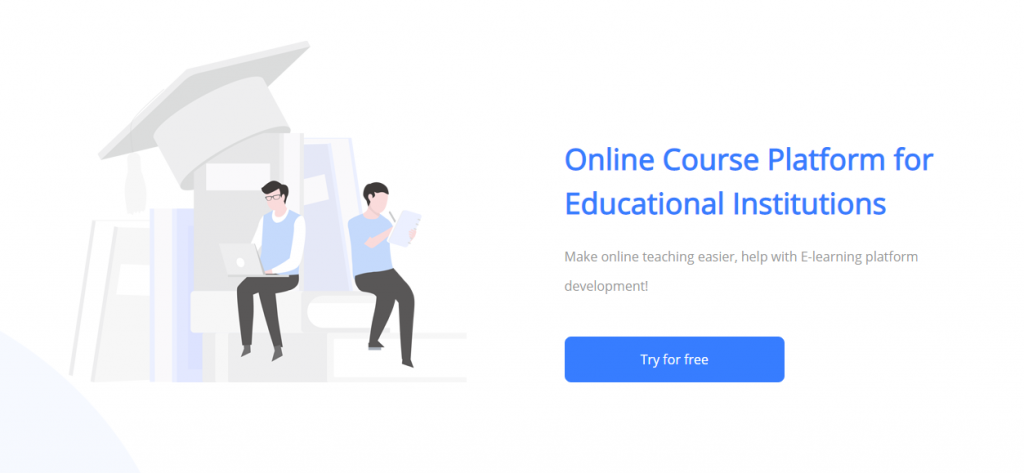 1:Not limited by time and space: online learning can do: anytime, anywhere, not limited by time, space.
2:Fast and timeliness: online learning does not need to download, no waiting, you can quickly obtain the content to learn.
3:Repeatability: online learning can be repeated learning, so students can according to their own learning needs, listen to or re-learn part of the content, better grasp the content, and fully consolidate the learning effect.
4:Personalized learning: LMS online training can well achieve personalized learning, students can according to their own time to arrange the progress of learning, according to their own needs, knowledge background, personal preferences, learning style to choose to learn content, effectively enhance the pertinence of learning, to improve personal learning efficiency
5:Rich interactivity and collaboration: LMS online training can easily achieve mutual communication and cooperation between students, can communicate their ideas with others in time.
With the development of the times and the maturity of Internet technology, the online learning management system has become an essential carrier for enterprises to carry out internal training. For enterprises, reasonable skills training can effectively promote the long-term development of enterprises and employees. Through the course training, help the enterprise staff, online training management system complete the study anytime, anywhere, enhance self-competitiveness. Through online practice, help employees consolidate what they have learned, practice makes perfect. Through online examination, it helps enterprises to test the true level of employees, understand the advantages and disadvantages of employees, and help enterprises to make reasonable plans to enhance their competitiveness of enterprises.
Click the "Sign up" button in the upper right corner to build your online learning management system.