Many people may have heard the word: online learning management system (LMS), but there are still many people who have not personally experienced or registered to use it. In fact, LMS online learning is closely related to our lives, whether it is student training, skill training, or enterprise Online training systems may be used for training. In response to the problem that many people do not know how to build an online training system, how to build an online learning management system.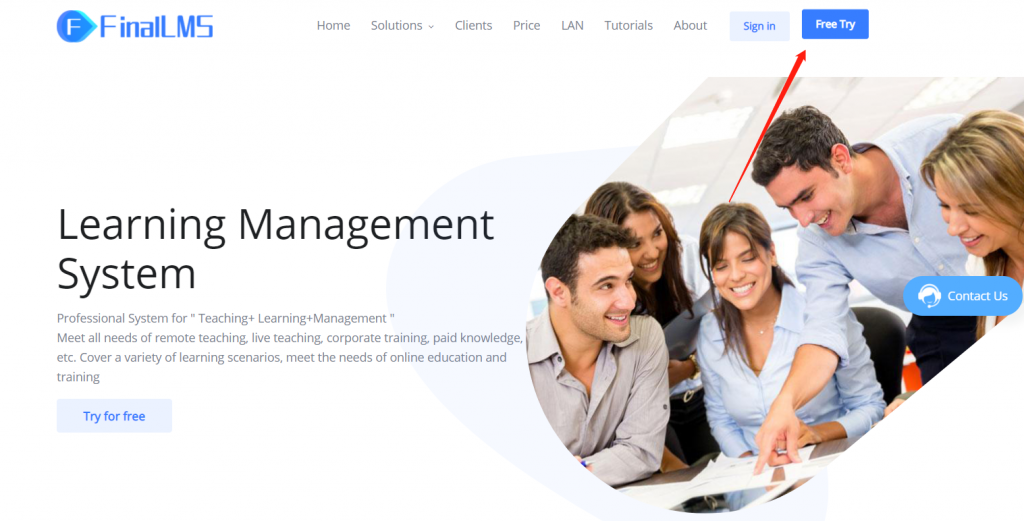 Free try
You can register online for free, and you can use the rights of free membership. Build your own online course. At the same time, you can share it with your students or those who need training. Simple page setup. It is convenient for people who try it out for the first time.
Course management
Using an online learning management system, course management, and course-related settings are definitely needed. You can create a course chapter catalog and define the course catalog structure, and define and create chapter learning content according to the course catalog structure. Support text (picture, audio, etc.), video, PDF document, and other types of courseware. The administrator can choose according to the importance and needs of the course.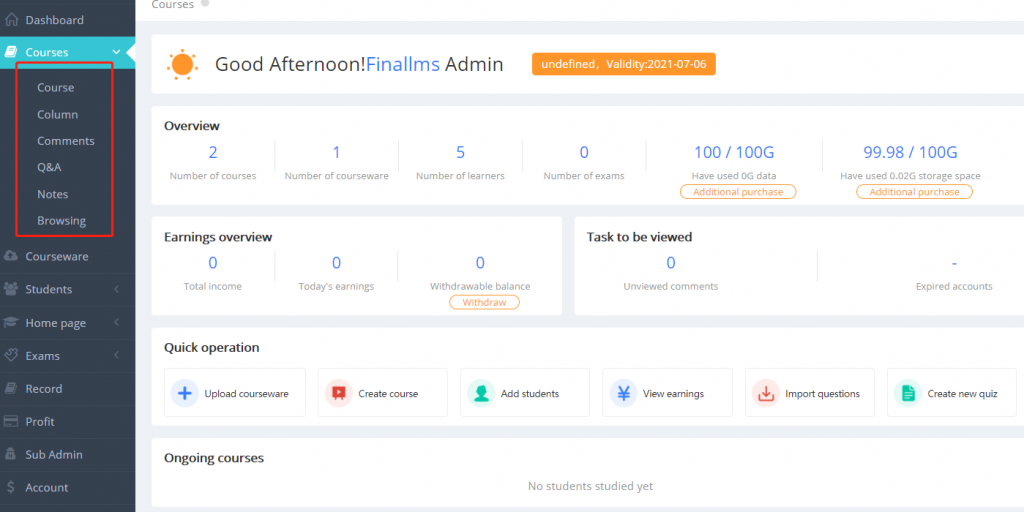 Analysis of learning results
After the test paper is created, the training and learning management system will automatically generate a QR code and link and share it on any platform to invite candidates to enter the test room to answer the questions online. After the exam is over, the system will automatically retrieve the test papers, make intelligent online corrections, count test data in multiple dimensions, and generate a dedicated test report for each candidate for each test. Support the statistical analysis of test scores, time spent, correct rate, score rate, ranking, number of participants, number of absentees, highest score, average score, number of test questions answered, error rate and other data, and form test reports.
Whether for new users or old users. Finallms is an online learning management system suitable for you to use quickly. Fresh methods can stimulate employees' interest in learning and learning motivation. The online training system is not to change the nature of learning, but to increase students' desire for knowledge exploration by changing traditional training methods. Online training uses the advantages of online interaction to restore traditional classrooms to virtual classrooms on the Internet. Finallms online learning management software creates an examination atmosphere in a personalized and diversified manner and stimulates employees' interest in training. You are welcome to use the official website for free.