During the COVID-19, people stayed at home, more and more school launched online education. If the learning management system for online courses can meet the needs of teachers and students for class?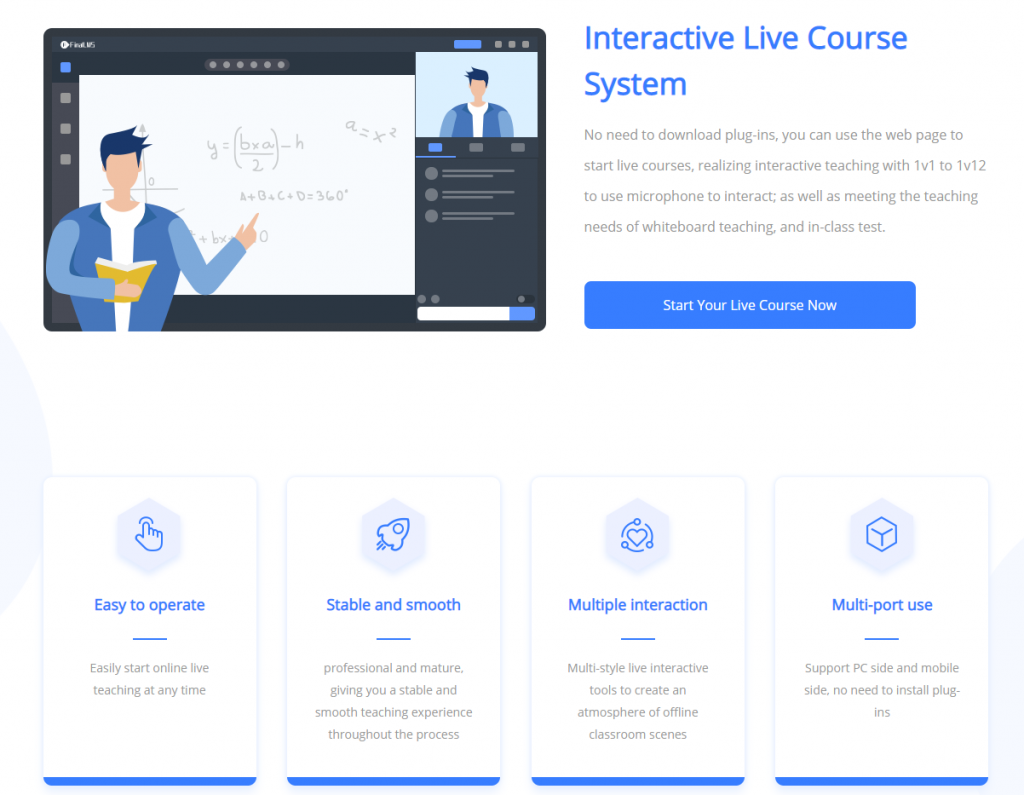 Like Final LMS, supports multiple people to connect the microphone. It is stable so that students don't need to worry about missing the knowledge.
It supports multiple types of courseware, such as video, audio,picture and etc. Students will more interested in learning content and will be more active in class.
Students can discuss by sending bullet-screen comments. Even introverted students will be more willing to express their opinions through bullet-screen comments to make the class more active.
Teachers can add classroom quizzes in the live class to consolidate students' knowledge in time.
Teachers have class on learning management system for online courses, and the students have a new understanding of the class, which is helpful to the teachers' teaching. Now, more and more online class learning management systems are used by people. Like Final LMS, is serving more schools. For more functions, please click the "Sign up" button in the upper right corner of the page to create an online training.