A business cannot succeed without a solid enterprise LMS system. With the help of an enterprise LMS solution, you can be sure that your company's productivity and sales will skyrocket. However, when choosing an enterprise LMS solution, there are several factors that you need to consider in order for your company to get the best results out of it. This is why choosing enterprise LMS solutions are now considered as the premier enterprise solution around.
The advantages of implementing an enterprise LMS solution.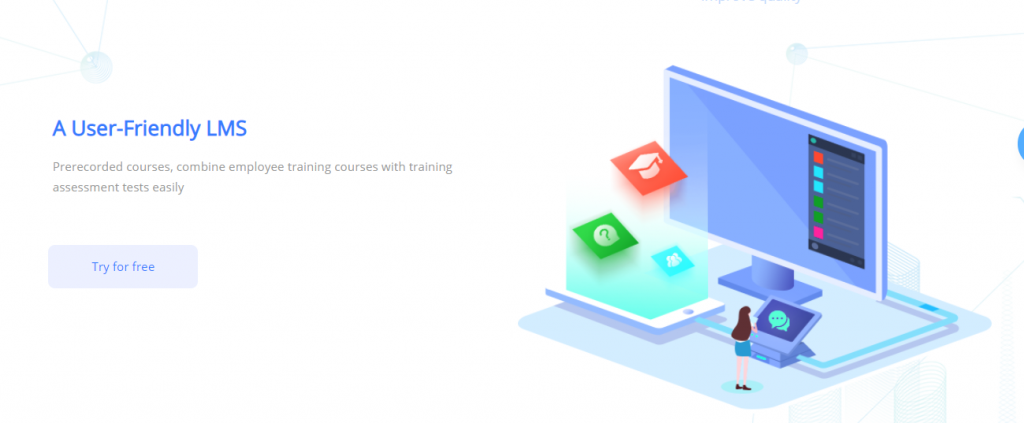 First, the enterprise Corporate Training LMS system connecting to your company at all levels, which means that your employees, customers, and partners will be able to receive real-time updates on company activities even if they are not physically present at the office. For your company, this would mean increased efficiency, especially when it comes to meeting the demands of current competitive industries.
Furthermore, offering various customizable Corporate Training options when it comes to management, configuration, and access for your customers, your enterprise LMS system will benefit greatly from this integration.
Another advantage of going with Corporate Training platforms is that you will be able to easily meet the requirements of your employees, partners, and customers. This is because the enterprise LMS solutions are able to perform customized Corporate Training that would make it easier for your company to achieve your goals and objectives.
The online training management system allows learners to not only see their coursework history but also how they are performing in real-time. With this data in front of them, they will be able to assess if they are on track with their courses and can use the feedback to their advantage.
Enterprise LMS solution provides the activities and progress of your learners. This feature is what really sets it apart from its competitors and makes it the clear choice for managing learner's training.
Click the "Sign up" button in the upper right corner to build your online learning management system.