Are you find the best learning management system? Yes, I am. But what is the best learning management system? anyway, a learning management system is a good tool for most students, teachers, schools, corporations, and etc.
With the rapid development of the Internet, the online learning management system has gradually emerged, leading to a wave of online education. Various online learning management systems have appeared one after another. Their emergence provides convenient conditions for people to learn. They can use their mobile phones to learn anytime, anywhere, without delaying their usual work and life, and without waste. Sporadic time.
The online learning management system is an e-learning software application. It is produced for educational institutions, non-profit organizations, developers, and training organizations to manage educational content for learning. You can provide multiple courses, and can manage your files, track, generate quizzes, manage reports, course certificates, grades, and more. Choose a good online learning management system, these functions are indispensable: "online education, paid courses, corporate training, live courses"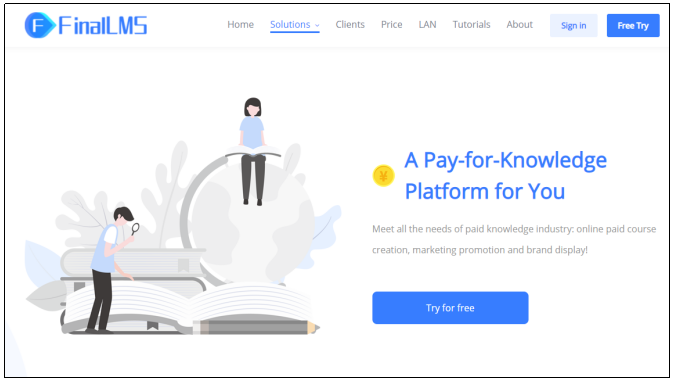 1: Online education: Make online teaching easier and help the development of the E-learning platform! Document display & whiteboard mode creates an active teaching atmosphere and makes online learning more efficient. Anti-switching screens can be set; if students switch screens, they will stop learning and issue a warning.
Manage students in different categories and develop individual learning plans.
2: Paid course: Meet all the needs of paid knowledge industry: online paid course creation, marketing promotion, and brand display! Quickly create paid knowledge products; support video, audio, PPT, PDF, Word, etc; support Android, iOS, Applets, and H5; Smooth audiovisual experience; meet various paid knowledge products needs, and meet fragmented learning needs.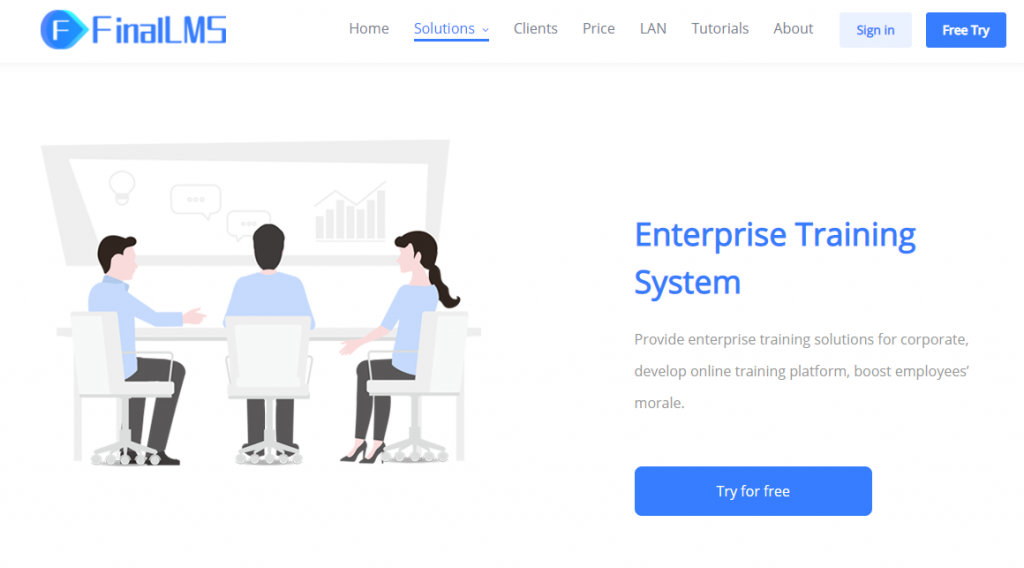 3: Enterprise training: Provide enterprise training solutions for corporate, develop an online training platform, boost employees' morale. A system solves a series of problems in corporate training, reduces corporate training funds and manpower expenditure, and improves efficiency.
4: Live courses: No need to download plug-ins, you can use the web page to start live courses, realizing interactive teaching with 1v1 to 1v12 to use a microphone to interact; as well as meeting the teaching needs of whiteboard teaching, an in-class test. Finallms recording and the broadcasting system are more convenient for the playback of learning videos. In the past, I had to listen to it once and if I didn't understand it, I could only ask the teacher, but now I can watch it back and listen to it a few more times. Teachers save time, and learners save time.
In addition, a good online learning management system requires personalized settings. Whether for teachers or students, personalized customization helps to better meet the needs of users and effectively enhance the pertinence of learning. Thereby improving personal learning efficiency.
With the vigorous development of the Internet, the online learning management system has become more and more popular among all sectors of society and has also played a lot of positive roles. Therefore, the development of the online learning management system should be supported. The online learning management system allows students to start learning without leaving home, not only does not affect the learning progress but also protects the safety of students, playing an important role. Through powerful teaching tools, easy-to-use interface, and integrated analysis, help you provide a personalized learning experience.
If you also want to open an online learning management system online, you may wish to consider Final LMS.