The LMS learning management system plays a key role in helping small and medium-size enterprise to train online and track the progress of learners' enterprise training. These features make the learning process more immersive and ultimately more effective. By deploying LMS, organizations can eliminate travel expenses and material costs. Scheduling seminars online, rather than at a physical location, can save money and provide workers with greater flexibility. By using the LMS learning management system, training can be designed to meet corporate preferences and personalized training style courses.

Enterprise LMS personalized corporate homepage to build a brand
Using the Finallms online training system, companies can create their own branded corporate training homepages. Companies can set the title, logo, and domain name of the training homepage to form a corporate training system.

Enterprise LMS internal resource sharing
After the enterprise administrator uploads the training courseware, the enterprise learning management system will permanently retain the training courseware to form the enterprise resource library, which can realize the sharing of resources between the administrator and the sub-administrators.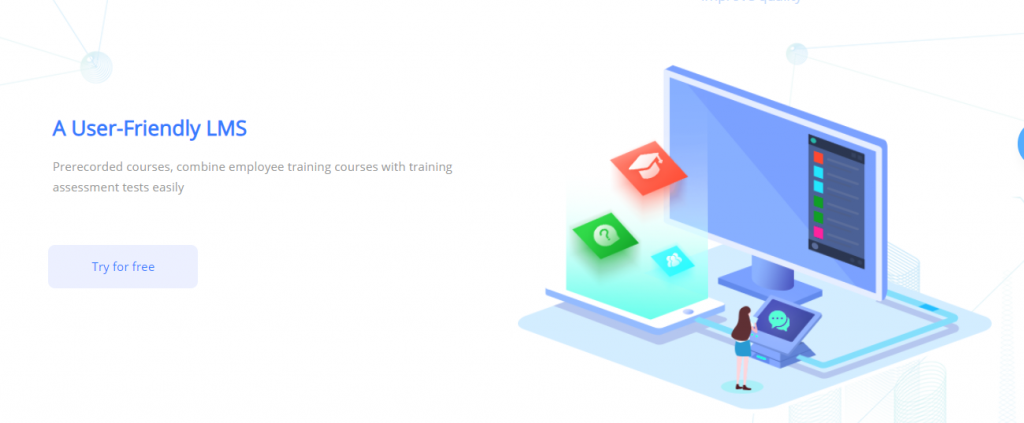 Designated group learning to train courses
Companies can create different training courses for employees in different positions, and designate employees of a certain subsidiary or a certain department to participate in a specific training, so that the training for different positions is highly targeted.

Combination of enterprise LMS training and assessment
Enterprise administrators can create test papers that match the training courses, insert test papers into training courses for training assessment, and inspect the training effects of employees. Administrators can import test questions in batches without editing them in the training system again.
By making full use of the potential of the online learning management system, you can achieve and maintain learner participation, overcome learning barriers, and adopt the best strategies to motivate learners. When choosing an online learning management system, it is important to consider its functionality and whether it provides the flexibility and customization required to successfully attract learners.

Using the enterprise LMS online learning management system, companies can save a lot of tasks and material costs, and employees can also learn on the move anytime and anywhere, to better understand corporate culture, experience their own value, create a better development environment for the company, and realize itself and the company develop together!